Annual Reports
Our 2016 Annual Report features stories of courage and triumphs of the women we serve.
Our 2015 Annual Report features our work to provide women with the knowledge and resources they need to rebuild lives of dignity. 
Our 2014 Annual Report celebrates the progress women make to move themselves, their families, and their communities forward with the commitment of our supporters.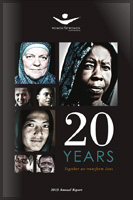 Our 2013 Annual Report encompasses all that Women for Women International has accomplished over the last 20  years with the commitment and compassion of our supporters.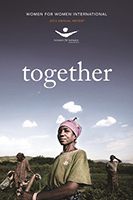 In our 2012 Annual Report, the African proverb captured the theme of our work around the globe: "To go fast, go alone. To go far, go together."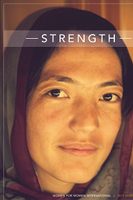 Our 2011 Annual Report celebrated the strength of the women we serve and the strength of our global organization, thanks to our supporters.
Archived Annual Reports (2010, 2009)