Share – The Cookbook That Celebrates Our Common Humanity
Women for Women International launches its first ever recipe book. 100% of the publisher's profits will go to Women for Women International and help women in war-torn countries rebuild their lives.
---
If You Knew Me You Would Care
Women for Women International's Founder Zainab Salbi's latest book, If You Knew Me You Would Care, is a celebration of women's stories and strength worldwide. Proceeds support the work Women for Women International.
---
Uncommon Goods
Uncommon Goods offres a high-quality selection of unique gifts. At checkout, choose Women for Women International to receive a $1 donation on your behalf by UncommonGoods.
---
GIVESCENT
GIVESCENT signature is a captivating blend of sun-ripened citrus and spicy vanilla inspired by the first sultry summer days in Italy and a portion of sales goes to Women for Women International.
---
Faceplant Dreams
With playful and sentimental musings, Faceplant Dreams soft cotton pillowcases and loungewear made from bamboo are designed to inspire comfort, joy and sweet dreams.
---
Gahaya Links
Rwanda-based Gahaya Links Limited is a company based on the simple principle of women economic empowerment through fair-trade. Gahaya Links employs Women for Women International graduates, trained in bead-making, basket-weaving, and sewing. Products are available at Macy's, Anthropologie, Crafting Africa's Future, 100 Good Deeds, SameSky and others.
---
Sustainable Harvest
From 2014-2017, Sustainable Harvest and Women for Women International, with support from Bloomberg Philanthropies and the Government of Rwanda, will improve the livelihoods of 3,500 Women for Women International participants. These women farmers will grow more from their small plots of land, have access to international buyers, reduce their exposure to financial commodity risk, and improve the environmental sustainability of their communities.
---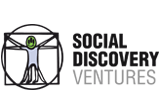 Social Discovery Ventures
Social Discovery Ventures is joining Women for Women International (WfWI) as part of their commitment to help those impacted by war and conflict. Their generous contribution will help WfWI provide women with access to support, tools, and life-changing skills to move from crisis and isolation to stability and empowerment.