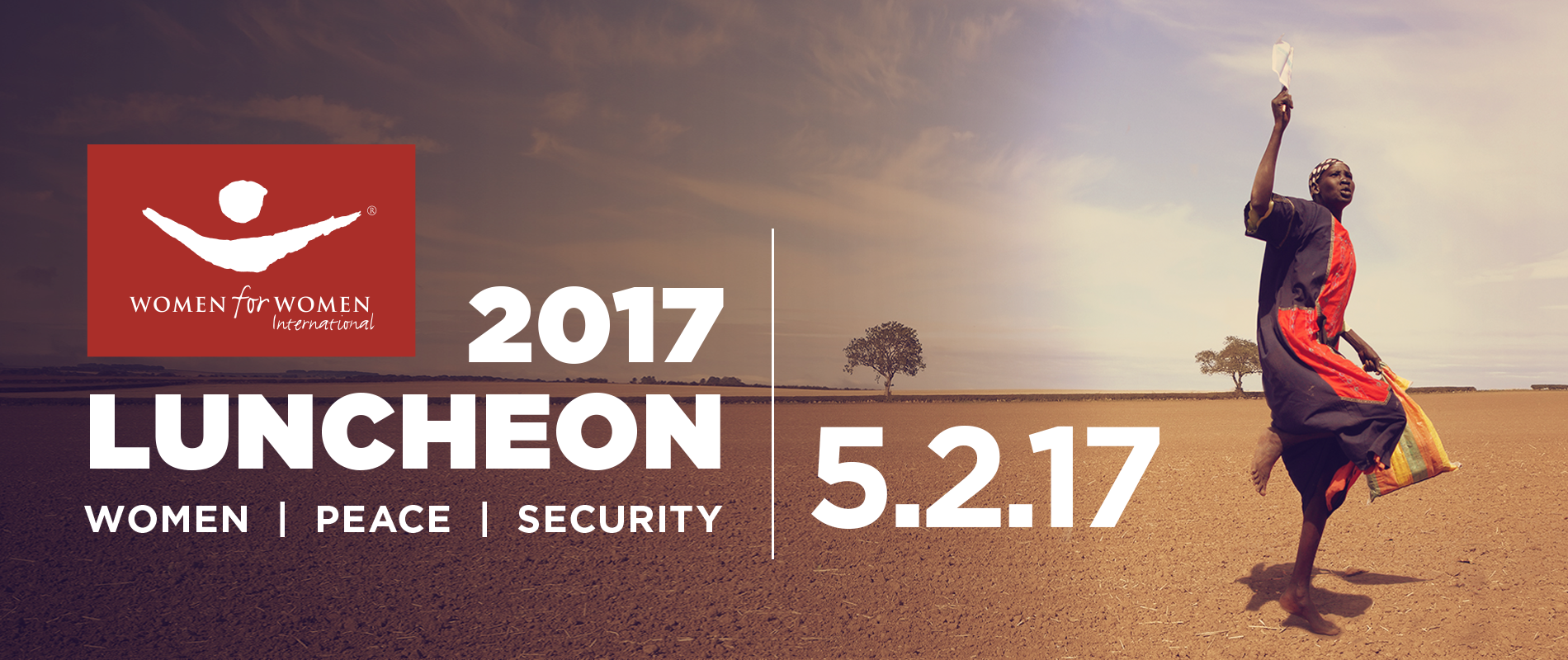 Women for Women International's 2017 annual Luncheon raised $1.2 million for women around the world. Thanks to our generous donors we can reach even more women who have experienced conflict, violence, and hardship - and help them transform their lives.
This year's event showcased women we serve as frontline peacebuilders and stressed the critical importance of continuing to invest in our work.
As Secretary Clinton said, "There are places where women being involved has made a difference, and what we have to do is to raise up organizations like Women for Women International that are really on the frontlines, and do everything we can to institutionalize that and I am going to publicly request that this administration not end our efforts making women's rights and opportunities central to American foreign policy and national defense."
Notable guests included Oscar winner Meryl Streep, tennis icon and activist Billy Jean King, fashion designer Donna Karan, CNN Chief International Correspondent Christiane Amanpour, and former Secretary of State Hillary Rodham Clinton.