There is an African proverb that says: "To go fast, go alone. To go far, go together." The women we work with around the world are a testimony to how true this is. 
Mahgul is in her early 40s. She lives in a modest mud house in an impoverished village in Nangarhar, Afghanistan with her husband and 10 children. 
A few months ago, Mahgul graduated from Women for Women International's one-year training. During the holistic program, she learned about her health and rights and gained business and vocational skills. By the end of the program, Mahgul had learned animal husbandry and joined a group of 15 women in her neighborhood who own small businesses.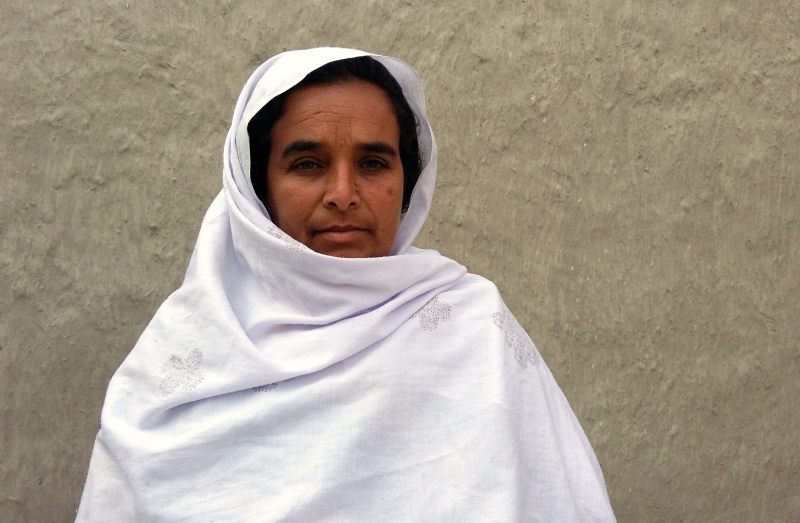 Mahgul graduated from WfWI's program in Afghanistan and joined a self-help group as a way to earn money working with other women.
To support their families, Mahgul and other members of her self-help group pitched in and bought two cows to share.
The results changed Mahgul's life. Now, Mahgul is not only able to provide her family with nutritious organic milk, cheese, and butter, but through selling dairy products, she is also able to earn nearly 10 dollars per week. Mahgul is using her income for her children's education.
>> Support women like Mahgul through our Gifts that Give Back campaign! <<
"I use the money for my children's school stationaries and to pay the fee for their courses, clothes," she says.
Stronger Together
Mahgul's is only one example of the power of women coming together. WfWI works to create circles of support and trust for women in communities around the world. In their trainings, women learn about each other's lives, challenges, and dreams. Through cooperatives they form upon graduating, they save and invest money together and change their individual and collective lives.
Being part of the group and being part-owner of the cows has not only changed Mahgul's economic situation, but also increased her respect in her community. She has become active in her village. She helps other women with their problems and shares what she learned in WfWI's trainings with them. She also holds her group's meetings in her home, and she is happy to be surrounded by her supportive friends.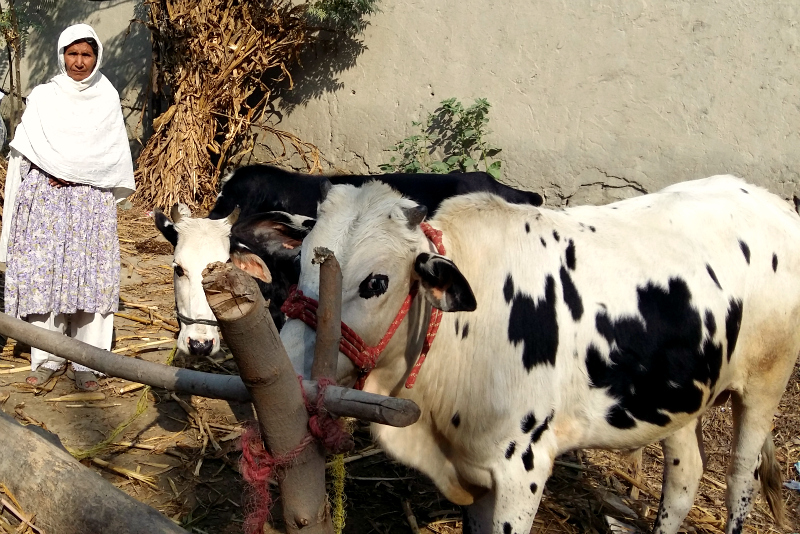 A few of the cows owned by Mahgul and her self-help group in Afghanistan. 
"As member of the self-help group, we know each other and trust each other. We discuss our family issues and difficult times to help each other," Mahgul says.
While Mahgul meets with her group in Afghanistan, across the world another woman leads a cooperative of women artisans as they find their way to prosperity.
Weaving Baskets for Hope
Chantal, 31, is the president of the handicraft Cooperative Icyizere in Muhanga District in Rwanda. She lives in a small house with her husband and three children.
In December 2014, Chantal graduated from WfWI-Rwanda's program where she learned how to weave baskets, an age-old tradition in her country. Soon after, she joined and became the president of Cooperative Icyizere, meaning "hope," to work with other women and increase her income.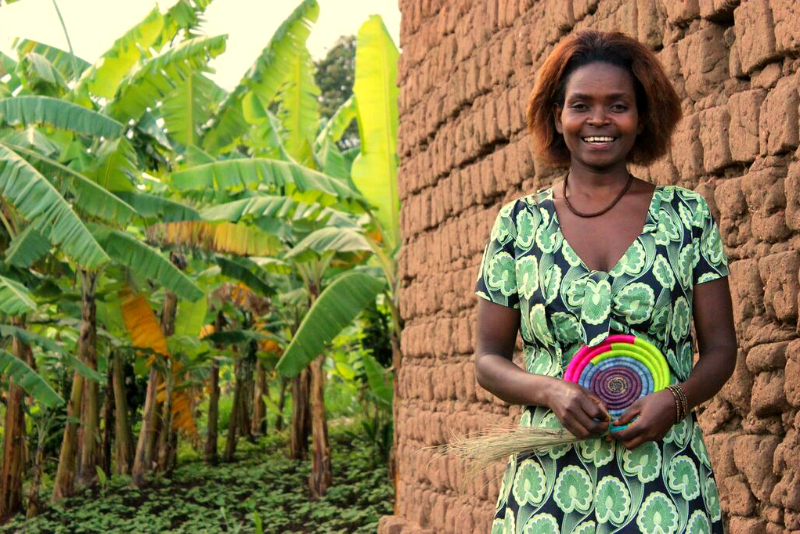 Chantal shows one of the baskets she is weaving for her cooperative, Icyizere.
"It is not easy to live with a low income especially when your husband doesn't have a job," Chantal says.
The 18 women who are part of Icyizere produce beads and playing balls, but they are most famous for their baskets. The colorful baskets are known as peace baskets because they brought together women of different ethnicities after the brutal 1994 genocide. The ones produced by Chantal and other members of her cooperative are sought after internationally. This is why, Chantal's cooperative has been able to create partnerships with Rwanda Partners and Azizi Life to sell their products within the country and globally.
Strengthening Herself and her Cooperative with Advanced Training
In the one year after her graduation, Chantal has been able to accomplish a lot. Earlier this year, Chantal was among two WfWI graduates who were selected to attend market readiness training hosted by the African Women Entrepreneurs' Program, an initiative of the U.S. Department of State. The course is designed for women artisans and provides preparation for entry into the international market and information for building successful export businesses. Following the training, Chantal and the other participants who belonged to another cooperative, exhibited their products at the US Embassy.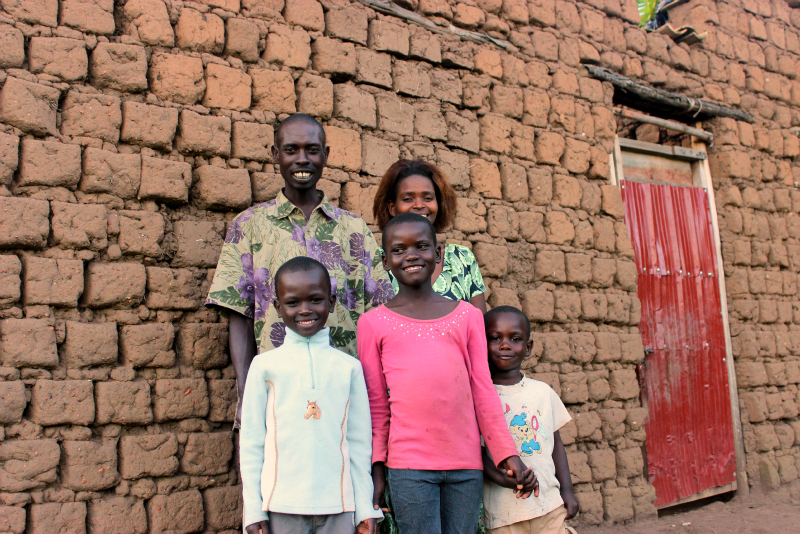 Chantal with her husband and three children.
Chantal says that before joining the cooperative and WfWI-Rwanda's trainings, she felt shy and isolated, but now she has dreams to expand her cooperative, market their products, and improve her work. She even has a business card.
The stories of Mahgul and Chantal are testimonies to the power of women's collectives. When women come together through our programs, they are able to save more, earn more, learn more, and share their experiences and knowledge with each other. They are also able to provide each other with support and strength in difficult times and celebrate accomplishments together. 
>>See how you can help women like Chantal and Mahgul find the support they need to rebuild their lives!<<