Share A Meal, Share A Recipe, Share Your Stories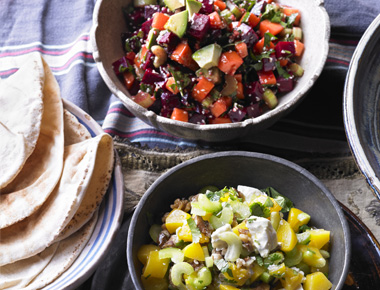 By hosting an event, you're raising your voice on behalf of women survivors of war and helping us further our work in areas of conflict-affected areas around the world.
Nothing conveys our interdependence more compellingly than the food we eat. It builds our physical resilience, brings us joy, and strengthens our bonds with family and friends. The recipes in Share, celebrate this truth. That's why we want you to share a meal, share a recipe, and share a story with your friends and family!
Hosting a meal is a simple and popular way to raise funds and awareness for a cause. It's also easy to attract people to attend events where food will be served! If you own or work at a restaurant, you might want to host an event where a portion of all sales from that day are donated to Women for Women International, and you provide your customers with literature and information about women survivors of war.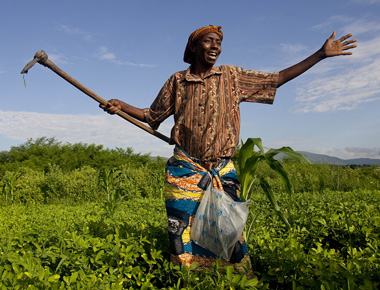 Maybe you'd like to host a BBQ, tea party, or wine and cheese tasting at your home and ask your guests to join you in sponsoring a woman in Women for Women International's yearlong program. You could include entertainment, board games, or karaoke to make your event even more memorable.
Women are waiting at our gates for the chance to enroll in our program but we need more sponsors.  Now more than ever, women in countries like Afghanistan and Nigeria need your support.  Host a meal and ask your guests to join you in sponsoring a woman in our program.  Encourage your network to make the investment in one woman and change her life forever.
As a gift for your guests, we'll provide each person who signs up to sponsor a woman in our yearlong program a complimentary copy of our cookbook, Share.  
Not sure how to plan an event or gathering?  No problem – we're here to help!  We've created a comprehensive toolkit to walk you through the process step by step.  From timelines to talking points, we'll provide you the tools and resources for a successful gathering.  To receive our toolkit, email events@womenforwomen.org.