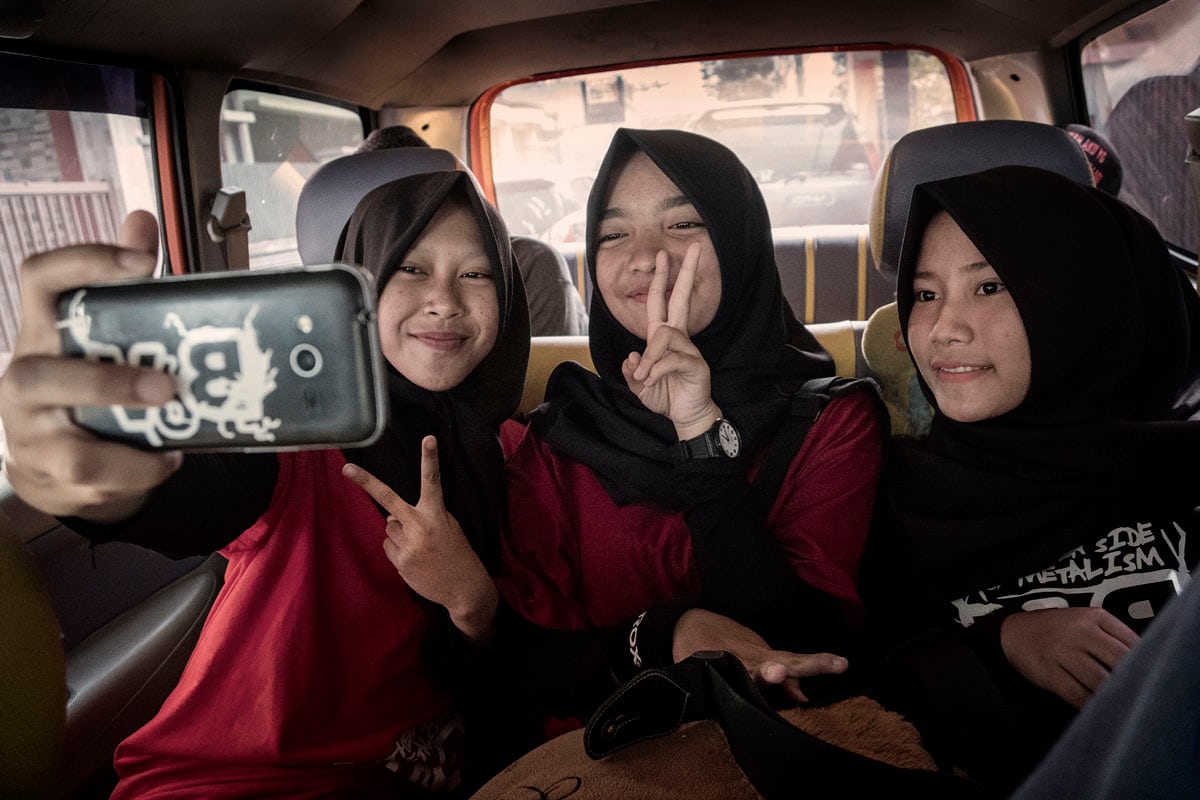 Inspiring News July 2017
At Women for Women International we are inspired and motivated by the incredible women all around the world, who challenge boundaries and defy norms every day.
Read on for a selection of stories about amazing women and events that have inspired us in the past month.
Join the sisterhood to receive regular doses of inspiration straight to your inbox!
Heavy metal is inspiring three Indonesian girls to take charge of their own future. Kurnia, Eusi and Widi stumbled upon heavy metal whilst looking over their teacher's music collection. After falling in love with the genre, they decided to form a band and Voice of Baceprot (VoB) are now taking much of the Asian music industry by storm.
Unapologetically challenging stereotypes, the girls are defying both gender and religious norms as young Muslim women. And even though they face constant criticism and even death threats, their passion for music shows women across the world that despite what society tells you, you can in fact do anything. Watch the video.
Harry Potter turned 20 years old last month and it's got a lot more to do with women's empowerment than you might think! When J.K. Rowling first started out, her publishers asked her to use the initials JK instead of her name Joanna, concerned that boys wouldn't want to read books written by a woman.
"They might have wanted to hoodwink a few boys into thinking a man had written it."
Twenty years on, Harry Potter has taken J.K. Rowling from unemployment to being one of the richest women in the world. She uses her platform to shout loudly for women's equality and has donated a whopping 16% of her wealth to charity. This fascinating article details the beginnings of a career that inspired a whole generation to engage with social issues.
In much of India, it is a sign of respect for a woman not to ever mention her husband's name and although many husbands also reciprocate in not naming their wives, women face great punishments and stigma if they do name their husbands. This long held tradition is being challenged by an incredible campaign #KhelBadal where groups of women gather in towns all over India to discuss the patriarchy. Via video, volunteers lead discussions where the women talk about the forces that oppress them and what they can do to change their communities. In this article and video, watch the women say their husband's names for the first time, it's a truly beautiful (and funny) moment.
"If we can't say our husbands' names, and they can call us whatever they like, does that mean they don't respect us? Shouldn't it be equal?"
You might have seen on our Twitter this incredible article we shared, if you missed it you definitely want to give it a read. Women across Afghanistan are defiantly creating their own media networks and publications. The three all-female networks, Zan TV, RadioShaista and magazine, Gellera, are often targeted and raided by the Taliban for broadcasting women's rights and empowerment messages across the nation.
"[When we started], women flocked to the radio to work, even for free. But when the Taliban came closer, around 2012, people's attitude changed," says Hassan, who founded two other radio stations in Kunduz. "Many women in Kunduz want to work in media but their families won't let them." Read more.