Through Art, Kosovar Women Shatter Silence of Sexual Violence
Thousands of dresses fluttered from washing lines strung across the football pitch in Pristina, Kosovo on Friday as our staff and Kosovo Country Director Iliriana Gashi joined their country's leaders and citizens at an art installation to raise awareness for survivors of sexual violence during the Kosovo War. The dresses, many of which were donated by survivors, transformed the stadium into a tribute and created a space for women to raise the power of their voices on an issue that for too long has been nearly silenced. 
 "This exhibition was an important opportunity to remind our country and the world of the thousands of women who survived sexual violence during the war in Kosovo, and who are still waiting for justice," says Gashi. To mark the 16th anniversary of the end of the 1999 war, the Pristina art exhibition - titled "Thinking of You" - featured 5,000 dresses to symbolize the estimated 20,000 women who are survivors of wartime sexual violence. To date, only three cases of wartime sexual violence have been prosecuted, and survivors continue to face stigma, with few resources available for support.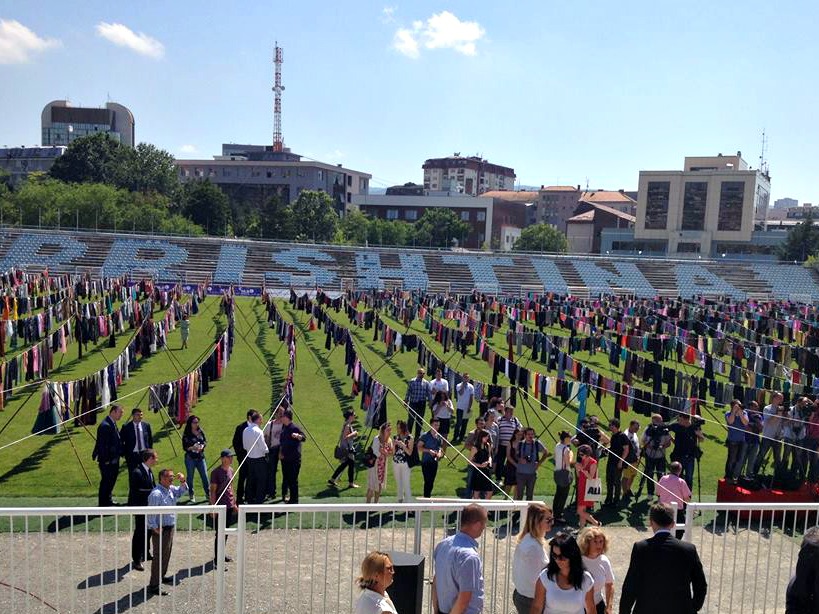 Last year, Gashi called for an end to impunity and for greater support for survivors of wartime sexual violence, sharing the experiences of women in Kosovo at the Global Summit to End Sexual Violence in Conflict in London, hosted by Angelina Jolie and then-UK Secretary of State William Hague.
>> Read about Women for Women International's work to raise awareness for women survivors at the Global Summit to End Sexual Violence in Conflict in 2014. <<
"Through Women for Women International's work with the most marginalized women in Kosovo, we seek to provide support to help those recovering from trauma know they are not alone, to find their voice, and to connect them with resources to help in the process of healing and moving forward," explains Gashi. Coming together in the safe space of a classroom, women build supportive relationships and connections that can help break down the stigma they face as survivors.
>> Read about our programs to support women survivors of war in Kosovo. <<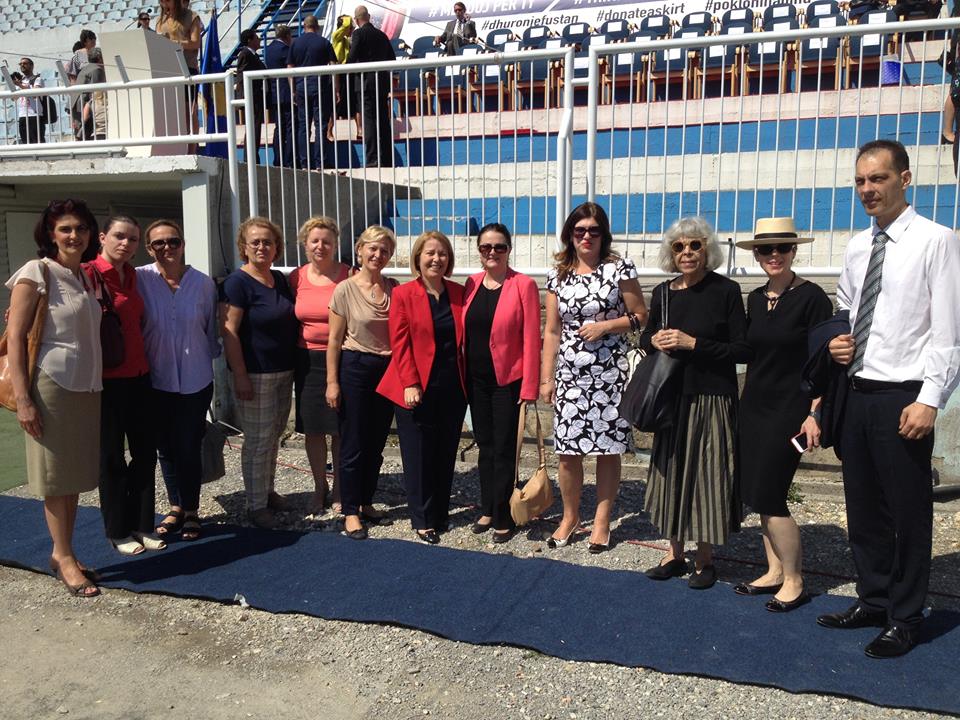 "'Thinking of You' was a powerful reminder of the trauma so many women carry, but also of their strength and resilience. Through art, they are creating a space for their voices to be heard in society," says Mandana Hendessi, Regional Director for Europe, Middle East, and Asia. As the people of Kosovo came together to remember and show their solidarity, it was an opportunity to create a positive shift in public attitudes to listen to and provide greater support for survivors to heal and recover, and to send a message that they are not alone.