By Justine Valemberi, Women for Women International – Democratic Republic of Congo (DRC)
Nankafu is a 53-year-old mother of ten. Sadly, seven of her children have passed away and only three remain. Two are married and the youngest is in the fifth grade.
Life has not been easy for Nankafu and her children. "My husband had chased me away and abandoned me more than 15 years ago, he told me that he cannot live with a woman who loses children," she says.
As a result, she was forced to go back to her parents' home with her three children. They lived in difficult circumstances, with sporadic gains from agriculture as their only means of survival. It was very hard to get food daily. That is, until she found Women for Women International.
"My parents' house was near the road and I had seen the people calling women for enrollment in the Women for Women International program. I rushed out the door to go and I was enrolled immediately," she continues.
Through the program, Nankafu learned important life and vocational skills. The courses that were most interesting to her were the health awareness, women's rights and the importance of women's work trainings.
When it came time to choose a vocational track, Nankafu chose brick-making. Nankafu's husband was a brick-maker and before he chased her out of their home, he had taught her how to make bricks. Because of her prior experience, this skill seemed like the best option to Nankafu. Through Women for Women International, she joined a brick-making group and has been earning and saving money for her future.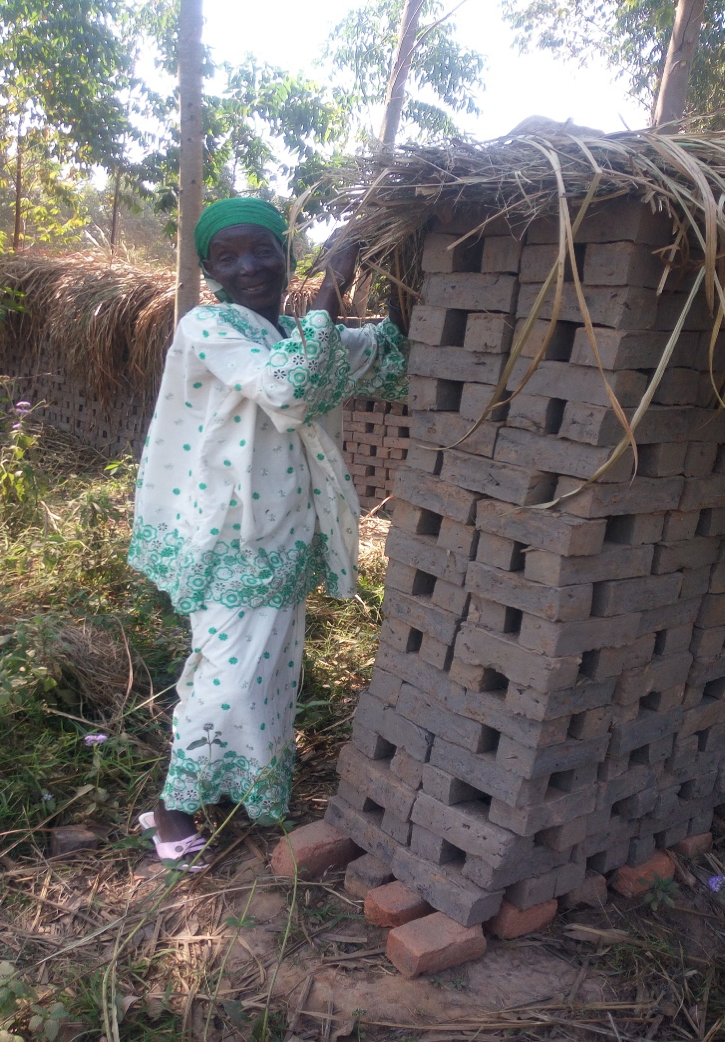 Every month, Nankafu contributes to a local village savings group. Through this group, she was also able to take out a business loan to start her business. Today, she has made over 30,000 bricks and has earned over $900!
Nankafu says that her life is better now. She eats well and is healthy. She has also been able to use her knowledge of her rights to challenge her husband in court. "Thanks to the lessons I learned on women's rights I decided to lodge a complaint against my husband who had abandoned me with the children. The court decided that my husband was to give me the house he drove me out of and that he and his new wife were to live elsewhere. So, with my children, I went back to our house and have made some improvements to the structure with my new knowledge in brick-making," Nankafu says.
The Women for Women International trainings in the Democratic Republic of Congo changed Nankafu's life. Sometimes her husband comes back to ask her for help and she does not hesitate to give it to him because she knows that she is successful now and she will continue to support her family. 
Click here to support a woman like Nankafu rebuild her life.