This morning the Foundation Center, Bloomberg Philanthropies, and the King Baudouin Foundation launched Equal Footing, a new data portal that harnesses the power of philanthropic data with a filter that looks explicitly at grant-making investments that seek to improve women's economic development in three post-conflict countries in central Africa: Rwanda, Burundi, and the Democratic Republic of the Congo. 
The new platform provides funders, nonprofits, social entrepreneurs, and others an easy-to-use resource to access case studies, impact reports, and potential partners. Combining access to research with a targeted overview of grant-making in each country, users have the ability to quickly identify philanthropic partners who focus on women's economic empowerment, opening the potential for greater cross-sector and international collaboration.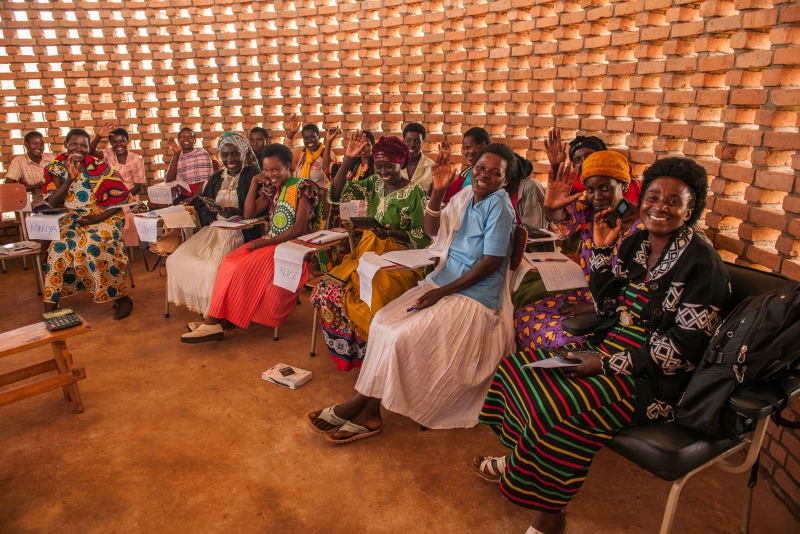 Women for Women International - Rwanda participants come together at the Women's Opportunity Centre where they create economic development for themselves, their families, and communities. The WOC is featured as a case study on  Equal Footing. Photo Credit: Clay Enos
The launch of Equal Footing this week is particularly relevant as global and civic leaders prepare to gather in New York for a series of high-level events to adopt the UN's 2015 Sustainable Development Goals.  While the vision and mission of the ambitious document is clear: end extreme poverty, inequality, and climate change in the next 15 years, the plan does not provide a roadmap nor does it accompany the promise of capacity or resources from donors.
In order to reach this goal, development and philanthropic efforts must target the least developed countries recovering from war and conflict.  These fragile nations are home to 40 percent of the world's poorest struggling to survive on less than $1.25 a day. This is a crucial data point, especially for those seeking to improve access and opportunities for women and girls.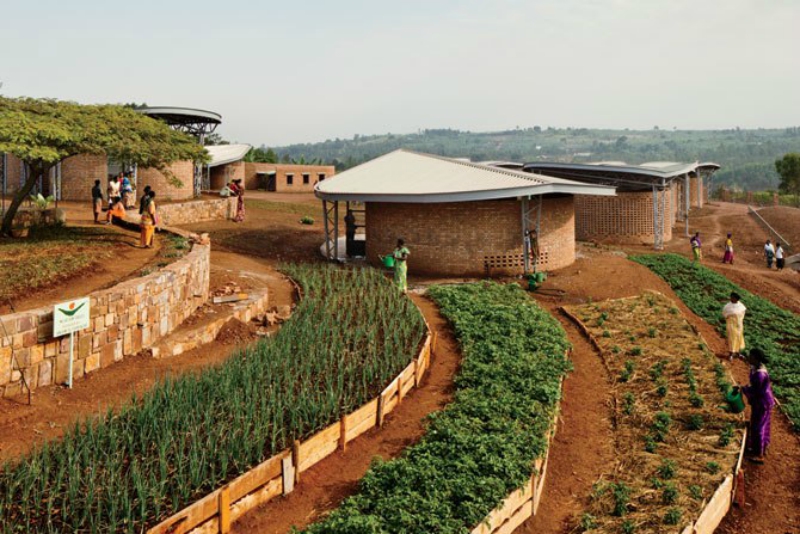 WfWI-Rwanda graduates grow vegetables for income at the Women's Opportunity Centre. Photo Credit: Elizabeth Felicella 
We are excited to share our reports as well as key lessons from our work in the region. Since 2008, Bloomberg Philanthropies and Women for Women International (WfWI) have together helped to create life-changing economic opportunities for more than 140,000 women affected by war and conflict throughout Africa.  Our partnership is built on a shared vision. We agree to meet women where they are and offer them opportunities to build their capacity and generate more income for themselves and their families. 
>> Learn more about our partnership with Bloomberg Philanthropies. <<
From our work in conflict-impacted countries, the challenge of identifying the needs of women can be compounded by nascent infrastructure and a limited capacity to monitor results.  It is in this context that Equal Footing offers philanthropists, nonprofits, and others key data and insights on where investments have been made as well as lessons on their effectiveness.
Throughout our partnership, Bloomberg Philanthropies has committed resources to bringing together people, ideas, and resources from government, private, and non-profit sectors. Their investment is a reflection of that ongoing commitment and an opportunity for global partners committed to promoting women's economic development to draw on the lessons, insights, and strategic investments to support women's empowerment in Central Africa.