Around the world, mothers are united by their shared experiences, for the sacrifices they make to put their children's needs first, and for the inspiration they give us all.
According to the United Nations, one in four of all Syrian families in Iraq, Lebanon, Jordan, and Egypt are headed by marginalized women struggling to put food on the table. And in Kenya, six out of 10 women will become single parents by the time they reach 45. 
Over the past 22 years, Women for Women International (WfWI) has collected the inspirational stories of mothers who have used the income-generating skills they gained through our yearlong training program to beat the odds. In celebration of Mother's Day, we've compiled a list of WfWI graduates whose personal stories of economic empowerment motivate and inspire us. 
#SheInspiresMe: Eliane from the Agaseke Vision Cooperative in Rwanda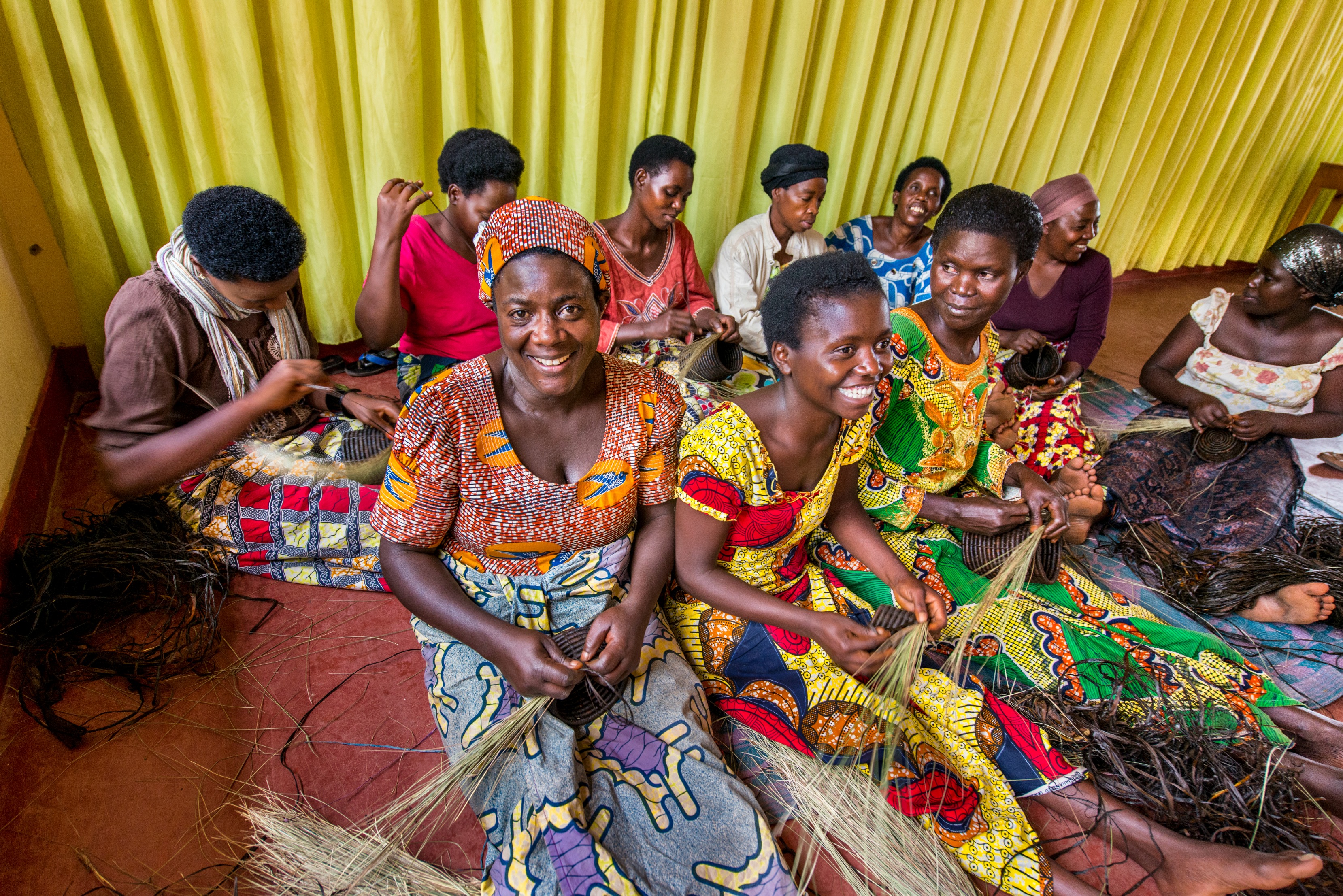 Eliane Nyiransabimana with her daughter, Francoise Nyirangirimana, and the members of the Agaseke Vision Cooperative. Photo credit: Alison Wright
Six years ago, 11 WfWI graduates in Rwanda came together to form the Agaseke Vision Cooperative. Eliane Nyiransabimana was one of those women. The mother of four is currently the presdient of the cooperative and is busy finding new markets for her cooperative's products, managing their finances, and connecting with the local community. All of the original members of Agaseke Vision are HIV-positive. Shunned and stigmatized in their communities for their status, the women came together not just for work, but for emotional support too. 
Read more about Eliane and Agaseke Vision. 
#SheInspiresMe: Zainab from Nigeria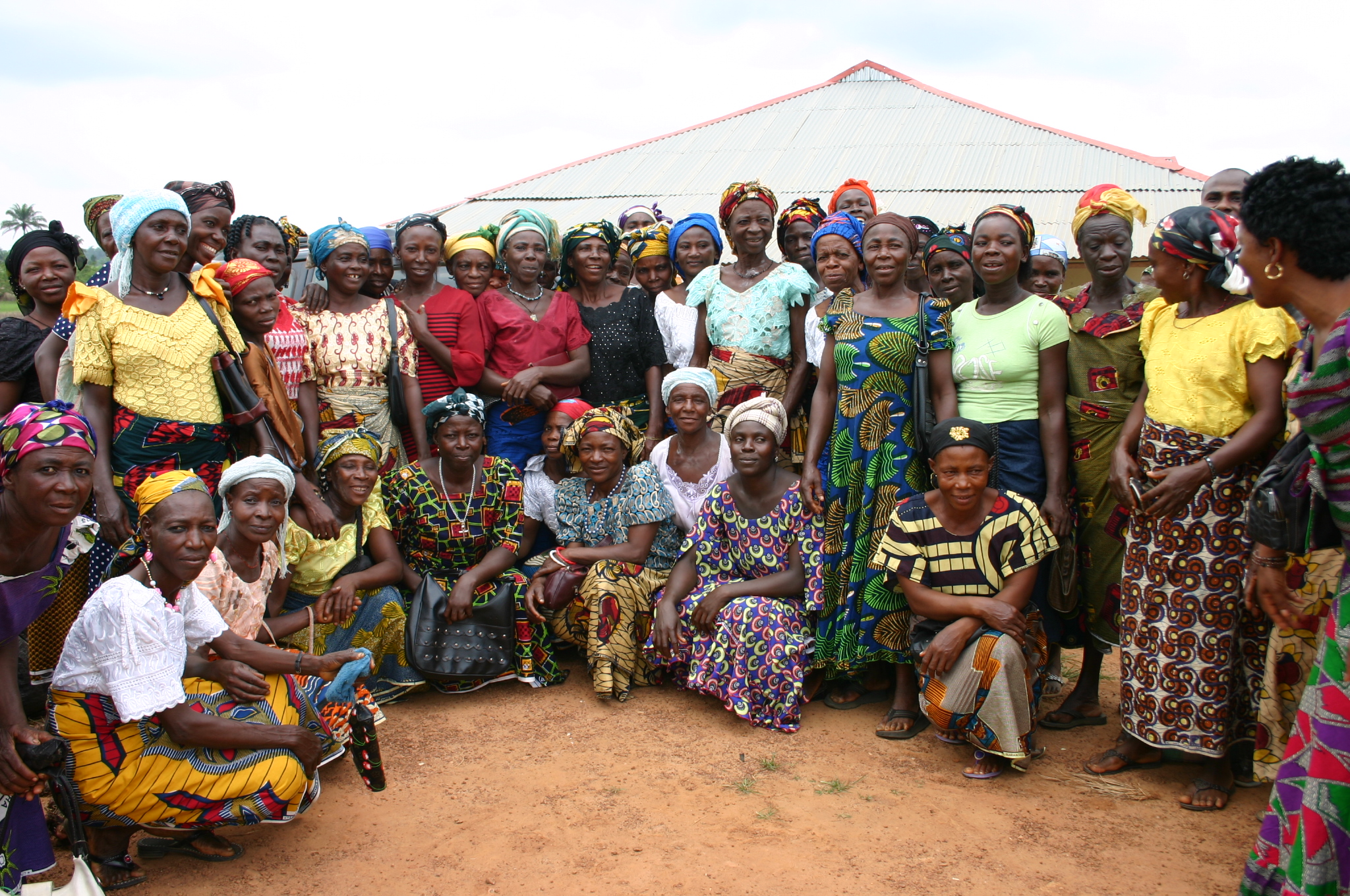 Participants of WfWI's yearlong program in Nigeria.
"I never believed I had rights, but I learned through the program that I was born with all my rights. [So] the next time he hit me, I didn't apologize to him."
Ever since her husband decided to take up a second wife, Zainab and her six children were neglected and abandoned by their sole provider. What's worse, Zainab's husband would hit her whenever she tried to fight for her rights.
But her life took a positive turn once she formed lasting bonds with other domestic abuse survivors in her community and learned she could rely on herself instead of her abusive husband. She's been able to break free and raise healthy and well-educated children.
Read Zainab's story here, and honor a woman in your life with a Mother's Day gift that supports moms worldwide! 
#SheInspiresMe: Joyce from South Sudan
A WfWI participant joins an International Women's Day celebration in South Sudan.
"The challenges in my life made me want to do something, but I didn't know what. Having received these trainings, I now have a clue what to do and how to do it in order to realize my dreams." 
Joyce had to learn to stand up to her husband's continuous abuse and torture, and it wasn't easy. The 32-year-old domestic violence survivor was determined to leave him behind, and she found a way. Joyce now sells vegetables she grows at a rural market and is leading a happy and prosperous life with her two young children.
This Mother's Day, honor a woman in your life by supporting mothers like Attia, Eliane, Zainab, and Joyce who are building a new future for their families!