Beatrice is a mother who has suffered the loss of 5 of her children. In honor of Mother's Day, we are sharing Beatrice's story in her own words so that she can tell us how the Women for Women International program has allowed her to take better care of her children and her family. This is her story: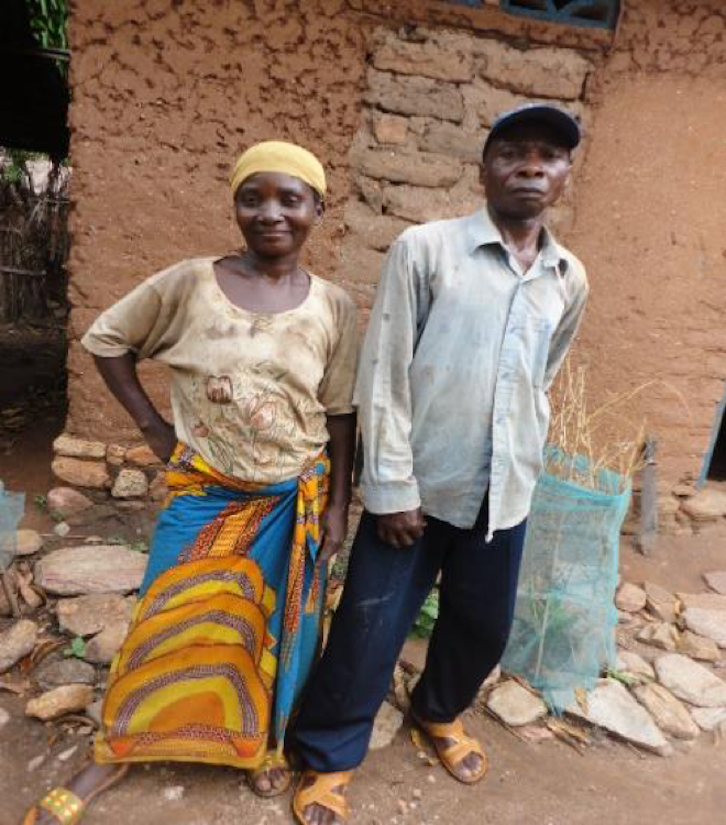 Beatrice is my name, I'm from the Democratic Republic of Congo and was married at the age of 16.  My husband and I had 11 children, 8 girls and 3 boys. Sadly, 5 of my beautiful children have passed away. Now, we have 6 children, 4 girls and 2 boys. My eldest daughter has already got married and she is mother of 3 children now. I am proud of her.
In 2016, I joined the Women for Women International program after learning about it from a neighbor who found me to be overwhelmed by the issues of my household and day-to-day life. My neighbor participated in the Women for Women program as well and told me the program would help me be the best mother I could be to my children.
Before I join the program, my only occupation was the small garden I harvested. I had barely enough to provide for the needs of my family and felt so lost being unable to feed them. I was not interested in group activities and was confined to myself because of the difficult life I was going through.
 As a mother, my only job was to finding food to feed my family and the school fees for the children. Other tasks, such as the hygiene of my children, did not matter. I did not care much about the quality of the food, it was comfort enough to me to know that they had eaten regardless of what the food was.
At the beginning of my participation in the program I learned about working in a group and began to talk to others about the difficult life we had. My fellow sisters in the program helped me become more interested in preparing local drinks and so I learned restaurant and catering skills.
The course on hygiene and nutrition has greatly changed the life of my family. It has allowed me to take better care of my family and now my children get sick less often than before.
The course on financial management in the household is one of my favorite classes because the conversations helped me understand that with little money I can do great things if only I do good planning.
My biggest concern today is to ensure a good future for my children. I did not go far in my studies, so I don't want that for my children. Four of my six children are in school. I make sure that they are clean and they eat and I also save money for their school fees. I'm making big efforts to ensure a better future for them.
With my savings from the program, my husband and I bought a canoe that my husband uses to transport gravel from the shores of my village to the main road. This income has provided safety and security for our children.
Now that I am able to contribute more to household finances, my husband's confidence in me has grown. We do everything together and I have seen great improvement of our relationship.
The Women for Women International program has also given me confidence to talk to my children about taboo topics such as sexuality and health. My two eldest children sometimes help me in field work and with the drink preparation and I take this opportunity to talk about these topics that we could not always talk about in the  community.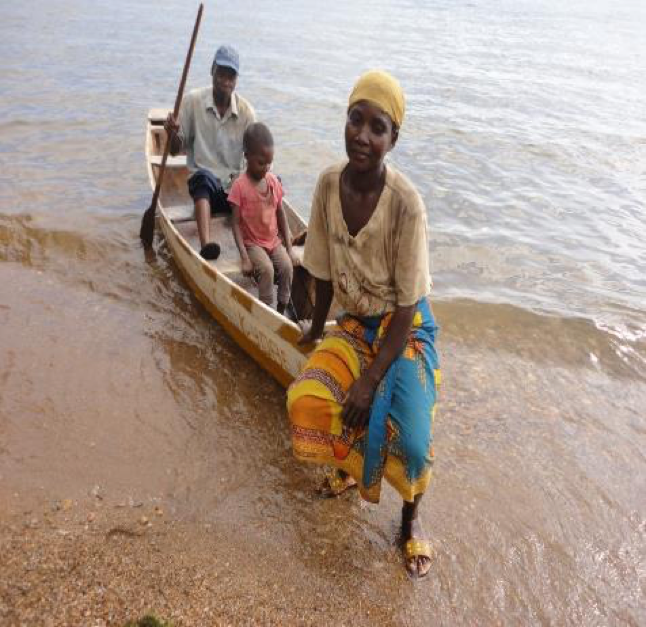 My goal for the next three months is to buy a fishing net for my husband so he could be an Independent fisherman and stop working for others. With our canoe and fishing net for my husband and the new knowledge I have gained in the program, our family is healthier and happier than before. My children are proud of me and I am an example to my daughters for what is possible in our community.
Beatrice may have struggled in her life, but she has always done what she could to protect her family. This is what mother's do. We are so proud of Beatrice for her strength and her perseverance in the face of difficulty. Happy Mother's Day Beatrice!
Honor the women in your life with a Mother's Day gift that helps women worldwide like Beatrice.