Lisa Shannon, the founder of Run for Congo Women, shares how one woman in DRC inspires her with her courage, humanity, and determination to defy the odds. Run for Congo Women is a global campaign benefiting Women for Women International's programs in the Democratic Republic of the Congo.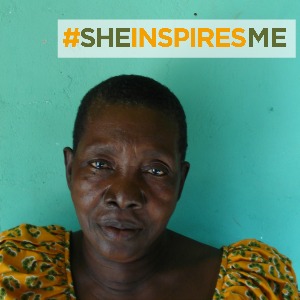 Mama Koko
I only learned of Mama Koko five years ago. Yet, for 10 years, she's been my reason for living.
Mama Koko, which means "Great Grandmother" in Lingala, grew up in a lush pocket of the Democratic Republic of the Congo, a long-haired beauty, turned businesswoman, turned family matriarch. But when the slaughter by Kony's Lord's Resistance Army began, Mama Koko had to escape, carrying her grandbabies for days on foot, her 60-something bones collapsing from exhaustion. Yet she got up again, and kept on going. When the last of her surviving family straggled out of the bush, when the losses stacked up beyond the imaginable, she offered the only human comfort one has in the face of catastrophic brutality and loss: "We'll stick together. We're in it together."
Of course, I am inspired by the bold, larger-than-life women survivors who emerge on the global stage as leaders. But, much like the "unknown soldier" of every war, for every woman survivor of war turned social entrepreneur, policymaker, or speaker-of-truth, there are countless unknown survivors exercising quiet—perhaps invisible—acts of humanity. Their unseen acts the world will likely never know.
They are the Congolese women who haul loads or work the fields all day, every day, in the struggle just to feed their own children, yet welcome orphans into their families.
They are the sisters sponsored through Women for Women International's program by Run for Congo Women. One of the first sisters, Generose, lived through torture designed to destroy the human spirit: a militia cut off her leg and fed it to her children. But that didn't stop her from showing up to run for other Congolese women—in a red suit and pink pearls. Her reasoning was simple, "If I can run on only one leg, everyone will know they can do something to help."
For these women, these millions of unknown heroes, there will be no Nobel Prize, no cover of the New York Times, no auditoriums rapt in their words. The extraordinary every-woman who doesn't flinch at those individual acts of beauty, and in so doing holds together not only her family, her community, and her country— she also stakes out territory on behalf of humanity.
Mama Koko, to me, epitomizes this: Every woman survivor of war who exercises empathy, and in so doing, breathes humanity back into the world for all of us.
For 10 years, she—all of those shes—have moved me.
In my own fragile moments of struggle, she held me up. She pushed my bleeding feet forward, through the tears and vomit on 30 dusty miles of trail. She kept the words flowing as my voice shook with fear and fury, as I stood up to our nation's biggest corporate lobbies for their use of conflict minerals. And on a bad day, when the 30-something broke-'n-couch-surfin' activism seemed too much, she made me get a cup of tea and get back to work.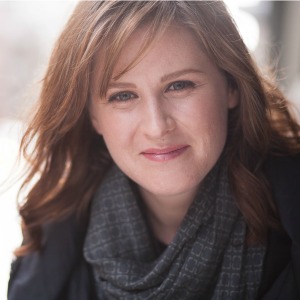 Lisa Shannon
My new book Mama Koko and the Hundred Gunmen shares Mama Koko's full story. I wrote it to honor these survivors, the countless women whose faces and bravery the world will not know.
The Mama Koko's of the world have taught me one thing: When the Lords of War reign down, bent on destroying the humanity of all, any woman, anywhere, has the power to breathe it right back in, by holding to this one simple truth—one I try to emulate every day:
We're in it together.
We'll stick together.
Lisa Shannon is the author of the new book, Mama Koko and the Hundred Gunmen: An Ordinary Family's Extraordinary Tale of Love, Loss, and Survival in Congo.
Who inspires you? Share her story using #SheInspiresMe and #WfWI on Twitter, Facebook, and Instagram!