Our Supporter Spotlight will feature sponsors who generously support our work and bring sponsorship into their ever day lives. Today, we put the spotlight on Katharine Buckley, a longtime supporter of our work in London, UK.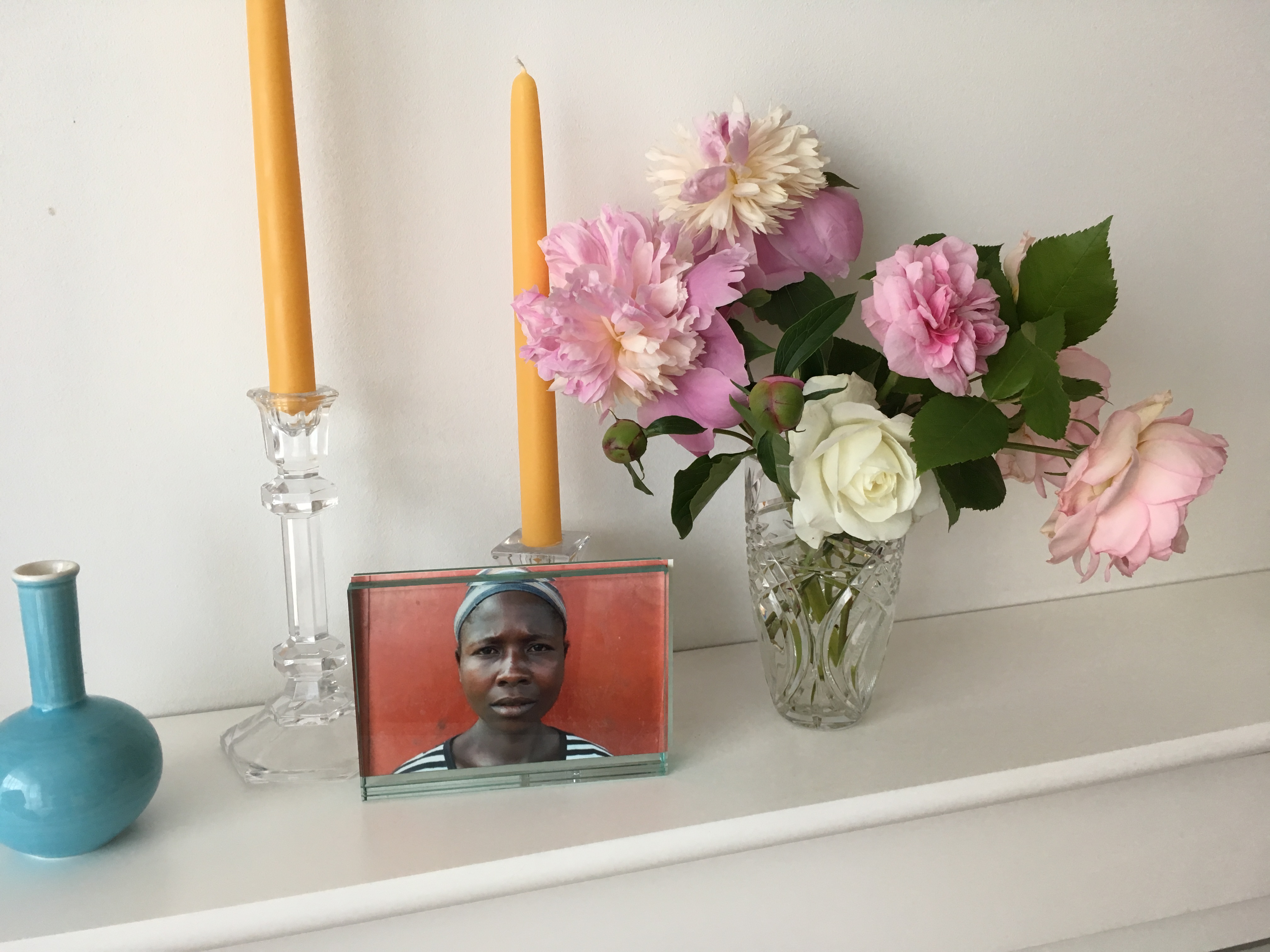 A picture of Katharine's Sister sits on her mantel piece 
"I first heard about Women for Women International whilst attending the Women's Forum for the Economy & Society 2008 in Deauville, France. Throughout the 3-day event, wide-ranging issues were discussed and many of the world's leading business and thought-leaders participated in some very interesting panel discussions. However, there was one speaker who truly captivated me. Her name was Zainab Salbi.
Zainab talked about Women for Women International's work and the fantastic sponsorship program. She also spoke on her beliefs about the importance of working with marginalized women in countries affected by war to help them move from poverty to stability and economic prosperity. She was so passionate about the value of creating a one-to-one personal relationship between a sponsor and a woman in the year-long training program. She told us about how there was an opportunity to send letters between Sisters. I was sold. I knew I wanted to become a sponsor.
One of my favorite parts about being a sponsor is having the opportunity to exchange letters with my Sister. I received her picture in one of her letters and now it proudly sits on my mantel piece so that I can be reminded of her every day. I also like knowing that my sponsorship allows my sister to receive a monthly stipend and skills training to help her recover and build stability following conflict. 
Women for Women International makes it very easy to write to a Sister through their online platform. It takes just seconds to log in! It's also possible to send a Sister an actual card or letter. The organization also send sponsors regular updates via email about their Sisters and what courses of the program the Sisters have completed. 
I think the way Women for Women International has chosen to construct their program is brilliant. Its approach encompasses so many vital aspects of women's lives from legal rights, health and nutrition to intensive training for the essential skills training she needs to provide an income and stability.
Please do help support this organization in any way you can! There are so many ways to help support women in conflict affected regions that are not just through the sponsorship program. There are lots of fun ways to get involved and to help raise funds for the vitally important work that Women for Women International does."
To learn more about our work, click here.