Ringing of the opening and closing bell at the New York Stock Exchange (NYSE) is an essential aspect of the global financial marketplace. No sale takes place before the opening bell is run or after the closing bell. First used in 1870, the original trading floor bell was a Chinese gong which has since been replaced with a series of four bells (in the four different trading areas of the exchange) that are rung electronically and simultaneously.
On Thursday, September 22nd, it was Women for Women International's turn for that honor.
Dina Dukhqan, Director of New Business Development, was joined on the podium by WfWI staff, board members, and supporters for the bell ringing ceremony. The moment highlighted this year's Fall giving campaign.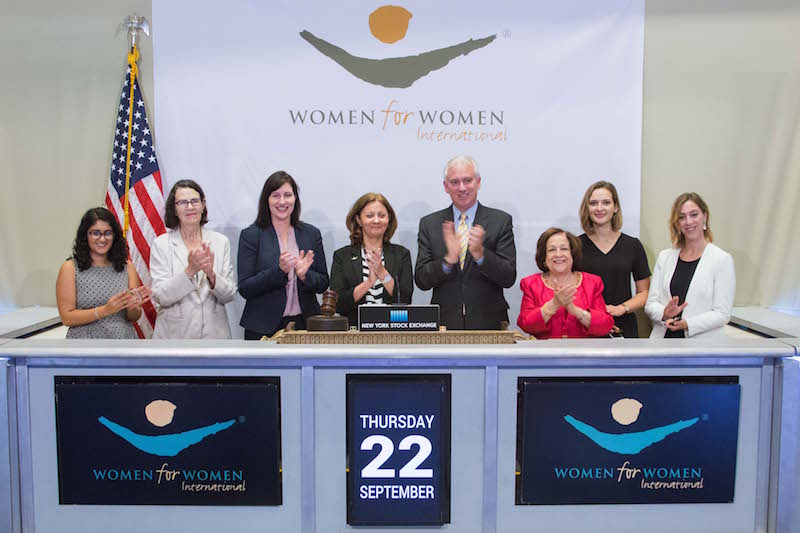 "I am very proud to represent the incredible women in our global programs," said Dukhqan. "The adversity and challenges that they face to improve their families' lives and their communities is absolutely inspiring and astonishing."
WfWI works in the places around the globe where it is the hardest to be a woman. Via our organization's programmatic work in the Middle East and Africa we are in a unique position to provide women the access to gain skills, knowledge, and resources. These efforts empower and enable the most marginalized women to create sustainable change and increase their household income.